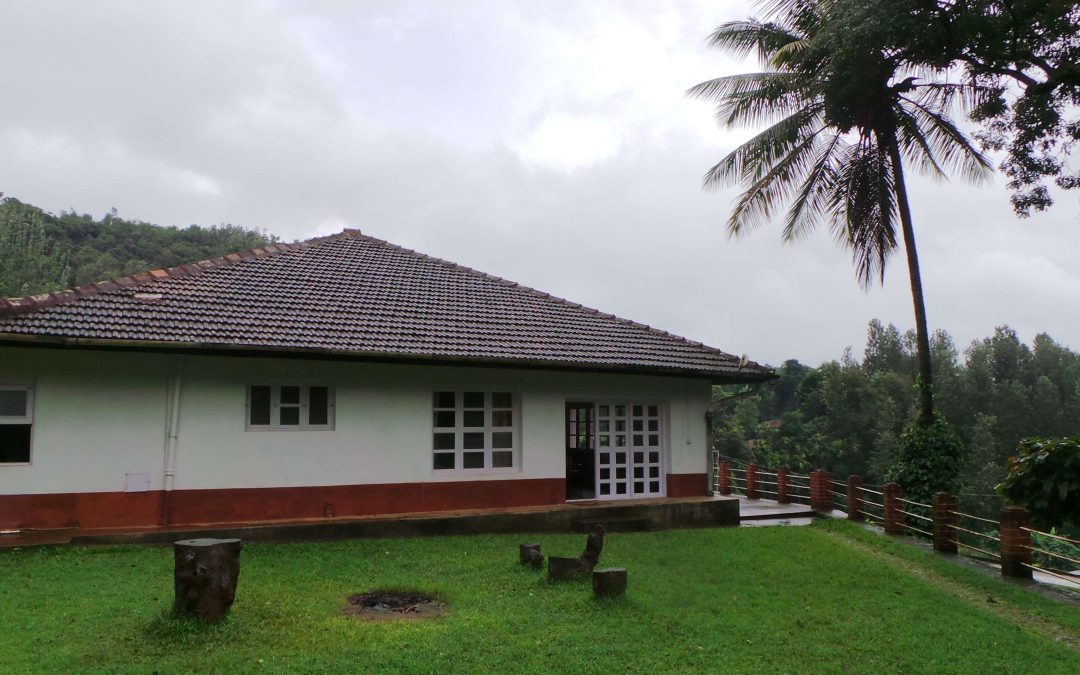 Not having planned anything ahead, we were at loose ends on the weekend. The only thing fixed, was we wanted to travel for a weekend getaway. We stumbled upon Linger properties suggested by a friend and Balur Estate in Chikmangalur District. A heritage property set amidst 400 acres of coffee plantation. After a beautiful drive in the wilderness (Google maps was great with the directions) we found our way to our holiday stay.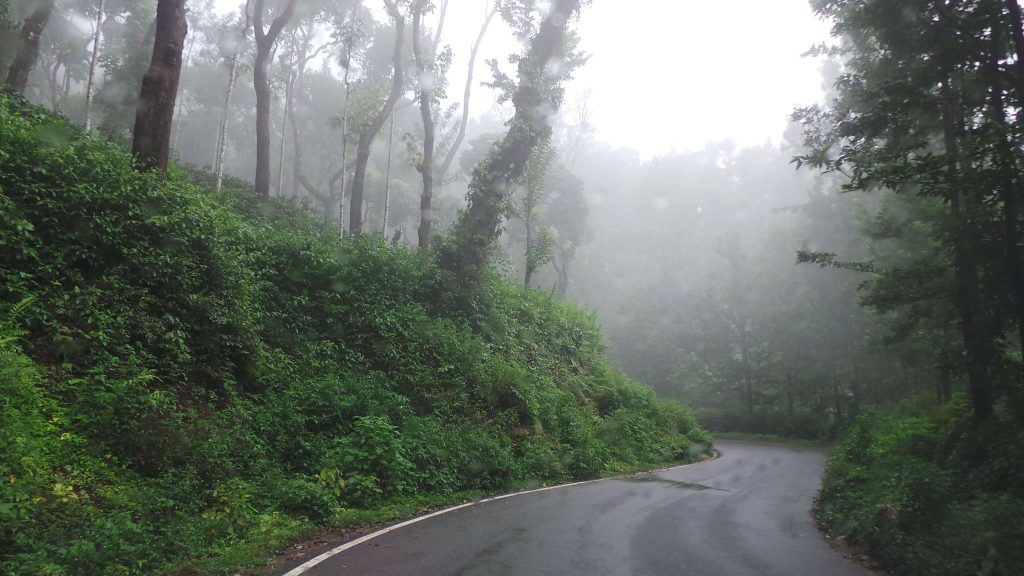 We were put up in the main building which has been retained as is from 1853, called Planters room. It was actually a room as part of the house. Reminded me of my ancestral home in Mangalore which was demolished recently. Each room has atleast 2 doors interconnecting the house, with a ceiling height of 20 feet, with wooden rafters and tiles. The property faces the Charmady Ghats, covered perpetually in mist and clouds, which seemed to have no agenda whatsoever, just like us. The landscape reminded me of a Kannada movie we had watched, 'Bettada Jeeva'(Soul of the mountains).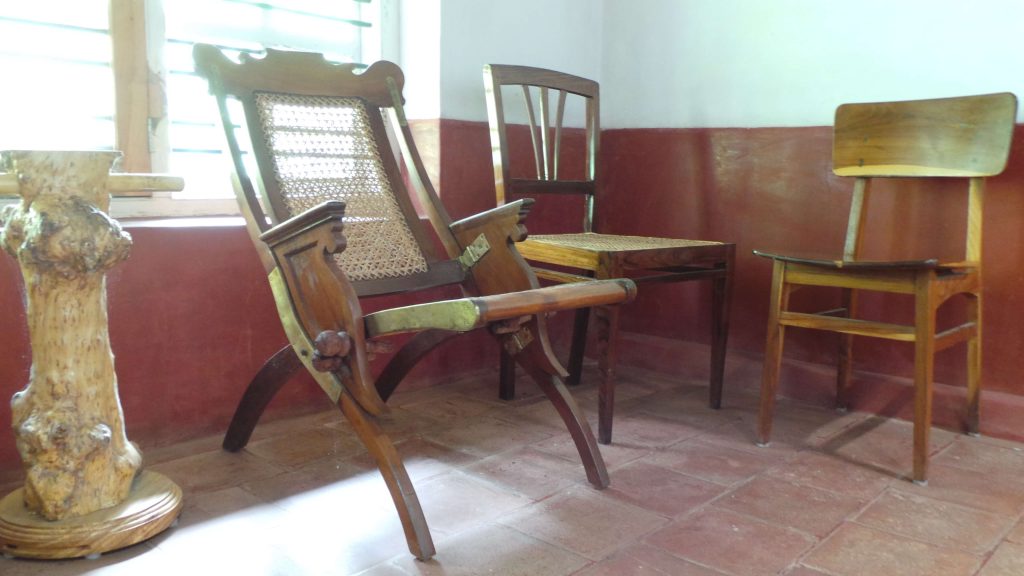 Each piece of furniture here is an antique, comfy and homely at the same time. Years of love and care are reflected in the collection of antiques at the estate. There's even the old way of heating water using firewood. Here time seems to stand still, but this clock is working.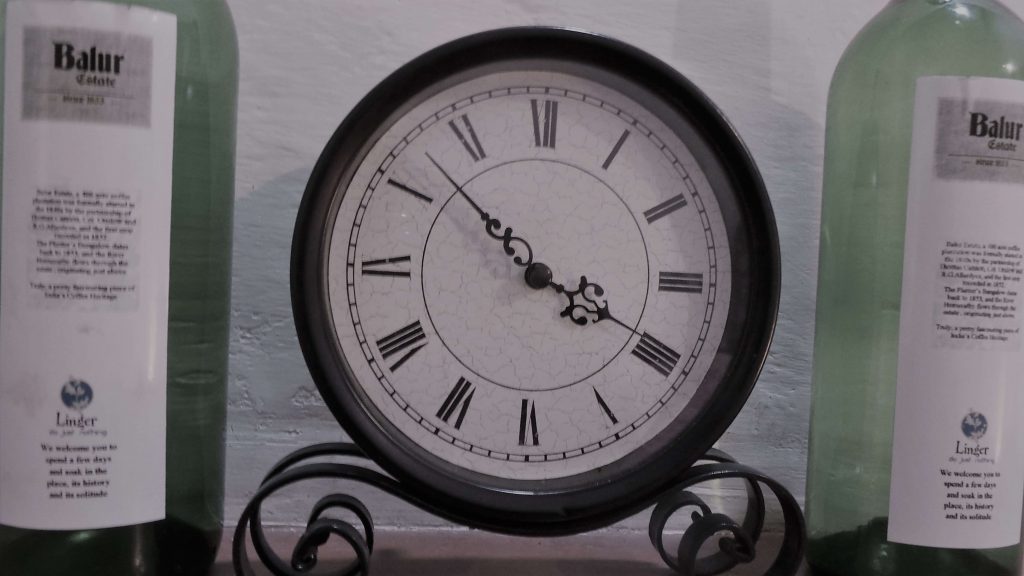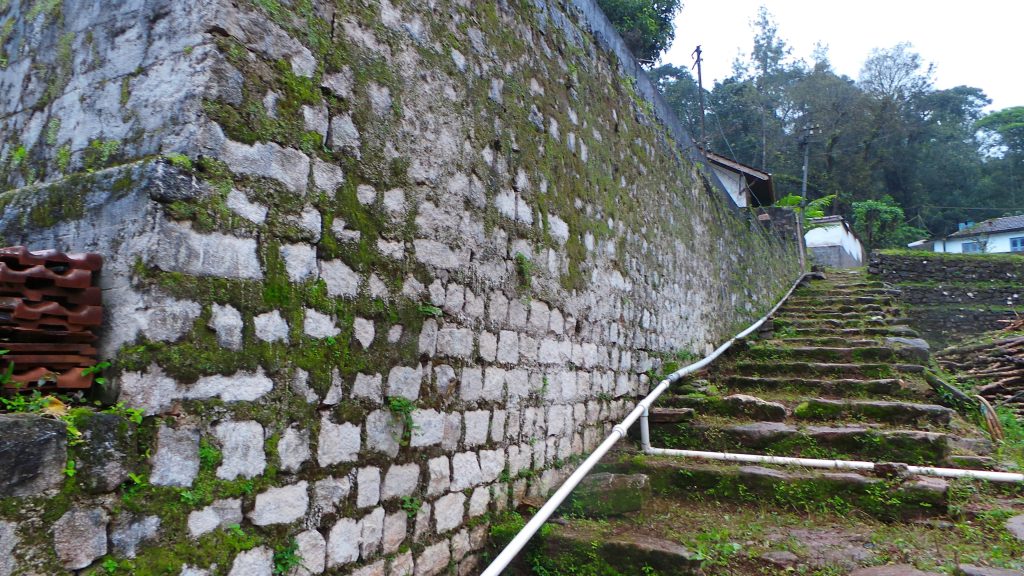 A library that beckons and helps us unwind. In the city we are always busy. Even a relaxing holiday is packed with unending activities and we have forgotten quiet. So the quiet here is welcome and at the same time unsettling. Have we forgotten to be with ourselves?Though there was a drizzle throughout our stay, we decided to brave the weather and walk around the estate. What a lovely walk!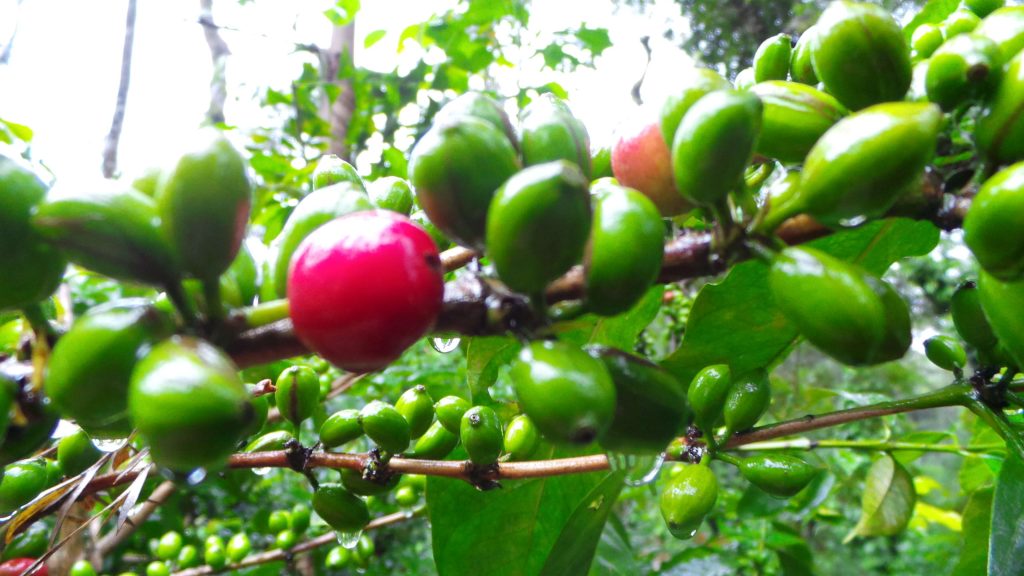 Inspite of the rainy slush, I loved the experience of learning about the different spices grown, the lifestyle of the people at the estate and the process of getting the coffee, market ready. November to January is the time of harvest at the estate. Pepper, coffee, cardamom and areca nut are harvested and prepared for the market and exports. These months would be interesting for a visit, to see this process, for bird watching and bonfires. Throughout our stay, I could hear peacocks, but dint get to see them.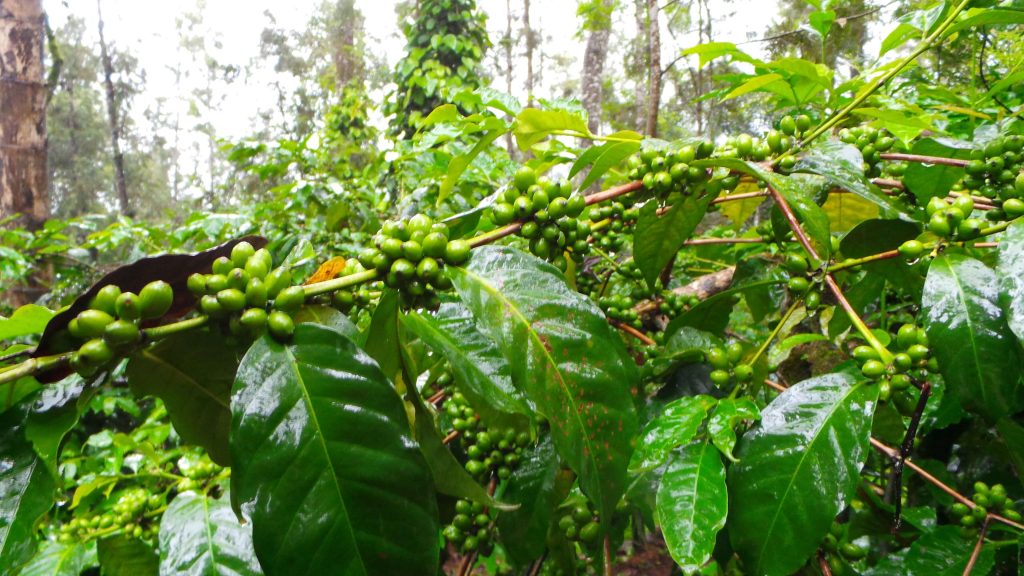 Walking through the estate, seeing the different stages of growth, I was reminded of how life keeps changing. How we too grow through our life experiences…I felt one with nature- the trees, the rain, the mountains and off course the coffee. Tasted the purest of filter coffee Arabica without chikoree or added flavours. Homely food, cooked with local flavours adds to the charm. Life, in its simplest and most beautiful form at Balur Estate.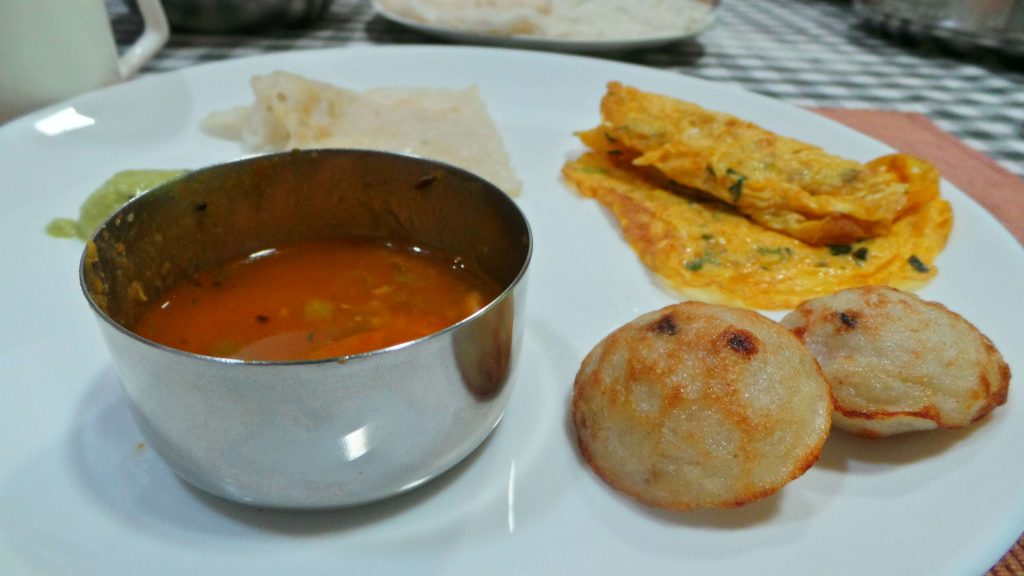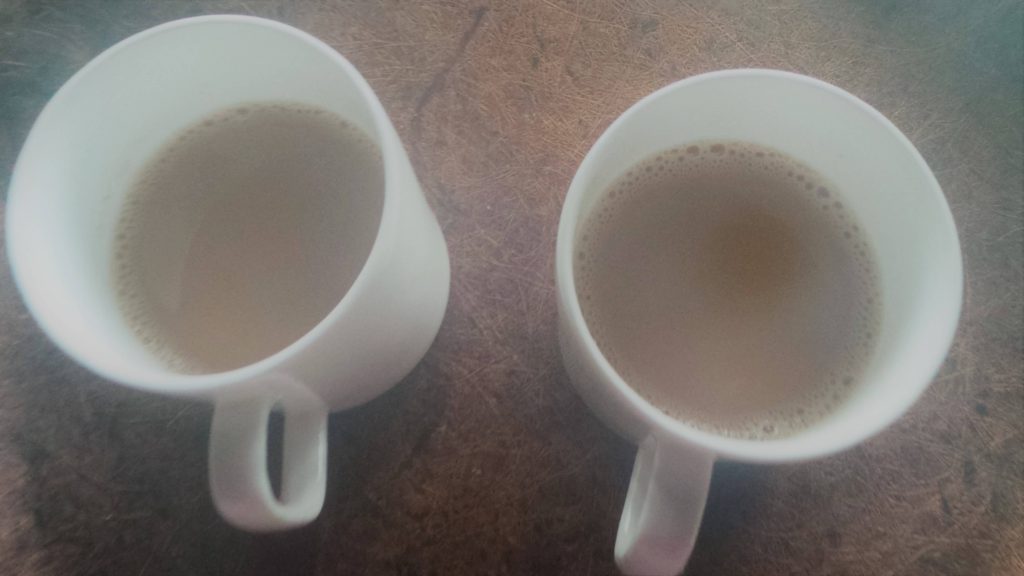 The caretaker, Mr. Rakesh is friendly and ever ready for a chat. He took us around the estate telling us about the organic way of life at the estate. Saplings of teak, Rose, mango, jack fruit are awaiting their turn to spread their leaves to the sky and put down their roots on this ground. The coffee pulp after segregation goes in for composting. All that comes from nature goes back to it, to nourish life.
I went on a holiday, returned a poet…
There's the mist moving across the mountains
Never still for even a moment.
Isn't this how I move through life
Never savouring the moment?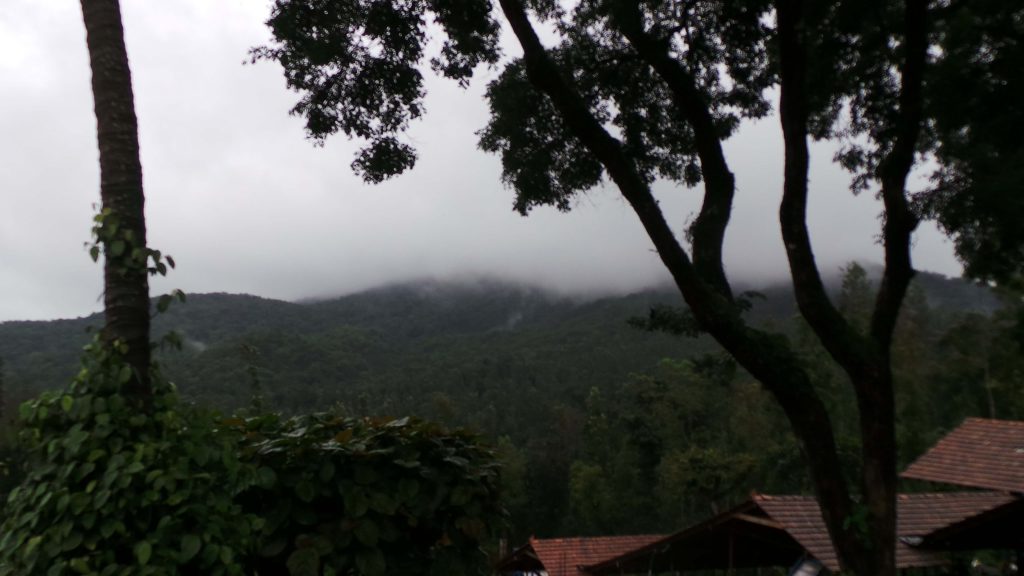 The next morning we set out for Annapurneshwari temple in Hornad which is only an hour away. But flanked on either side by tea and coffee plantations, we had a leisurely drive. Good roads, pleasant weather and peacocks calling out…a lovely drive.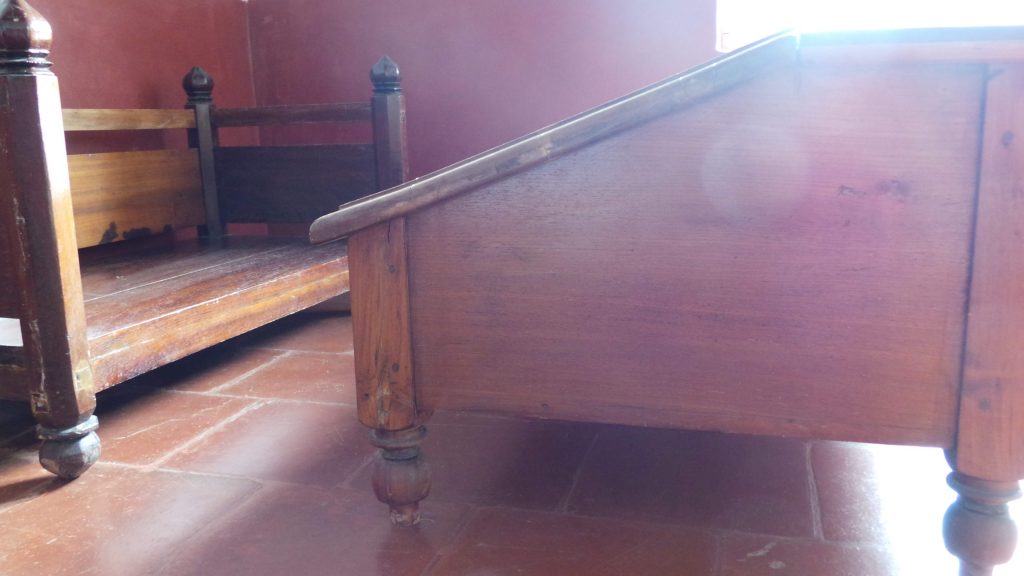 As we said our goodbyes at Balur Estate after a yummy lunch, we came across the owner of the property Mr. Chandrashekhar and I got to know where to buy the coconut fibre trays they had. Even as we were leaving, we learnt that a new building was coming up. This would have a full fledged kids' play area, wifi zone, coffee shop, indoor games and a library.
After all, it's difficult 'to do just nothing…'
Lots of Twinkles to you…have a great weekend.
Anupama