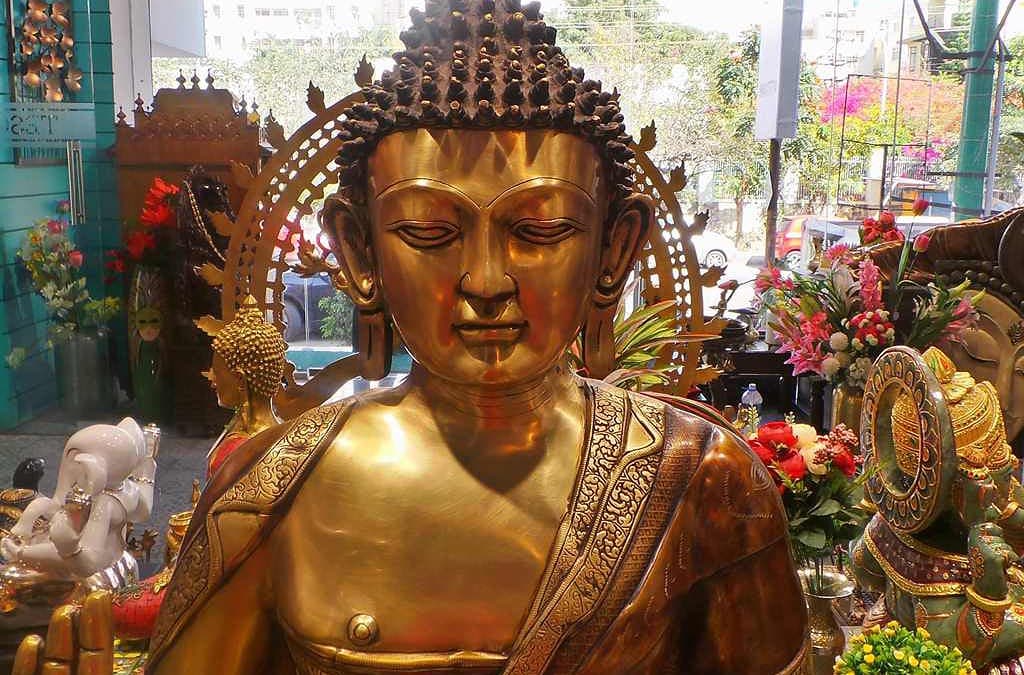 The review for Tesor has been on the cards for quite some time now. One of the partners Raghavendra, was an ex-collegue and a friend. But when I went to Tesor, it was for the art workshop I was having there. Their studio space has a lot of potential to be used as a hobby space. It was after a gap of 11 years that I was meeting Raghu. What I remember of him was his colourful ties and flamboyant attitude. He was super fun to be around and a good friend. Well the years change us and that's for sure. If I have gone from reserved to talkative, Raghu has mellowed down. Oh well! That's life for you. But they have a wonderful collection at Tesor and that's what Iam going to show you here. When I say show, its because sometimes words are redundant, especially when there's so much beauty around us. So for this review, I am going to let the pictures speak.
Tesor…means treasure in Italian. And it's quite a treat to visit this store. Located in the upscale locality of HSR in Bangalore, sprawling across three floors, the store offers home theatre systems and home décor solutions. Right from the smallest décor item to furniture, they have it all
However contemporary in our lifestyle, a bit of the traditional and the desi in our décor makes our house a home. Be it for festivals or a regular day, Tesor has a wide range of home decor vignettes, mantaps in wood, gods and goddesses in brass and bronze, urns in copper, tiled nesting tables, all that you need for a fragrant home, hand painted glass items, blue pottery from Rajasthan….and so much more.
However my favourite was the art gallery they have. The art is affordable, stunningly beautiful and has enough variety to appeal to all. Works of artists Sandhya Sirsi, Sanjeev Mandal, Biswa Ranjan and many others are among their collections. Diffferent mediums like watercolours, acrylics, oils, mixed media and subjects ranging from landscapes, traditional art, portraits, abstracts….they are all here under one roof.
They also have natural plants in ceramic planters for the plant lovers. So if you have to revamp your home space or are planning for a new home, Tesor will have all that you need to decorate your home. Hop over to their store for some serious shopping overdose.
Lots of Twinkles to all of you.
Anu